Hi all and welcome back today for a second time! Today is a very special day because it has been a long 5 months since our last release, but I'm happy to say that we are back on track and have 2 gorgeous sets to share with you today as well as some other exciting news!
Firstly though let's see the sets that were used in our earlier challenge!
Tomorrow's Dream
Tomorrow's Dream was created by a gorgeous artist - Arian Armstrong - and her images are just the cutest! This is a 4" x 4" set.
Boy's Party
This next set is one for the boys! I'm sure we are going to have some fun with this one! Designed by me :) I've incorporated our new die shape! Yes new die shapes!! This is a 6" x 4" set.
First up we all just knew that our very first die would have to be Lil Monster's Balloon, and I think I may have even hinted at that a few weeks ago :) This is one of my favourite stamps to colour and now that he is a die...well I'm just excited!
Cuts By Design
This first die has two little circles you can see. These are guides so that you can easily stamp and colour your image and then cut it out with ease! I'll show you in a video very soon!!
The next die set are two shapes. The left shape matches our new Boy's Party set and the right shape is perfect for sentiments, but a set to match could be just around the corner :)
It's all very exciting isn't it, but there's more! Two new Bella Digi Papers :
All the links to the new products are detailed below, but we couldn't have all this very exciting news without just a couple of giveaways!
Firstly we will have a giveaway in the shop for the next 2 months! Any order from now is automatically entered, and do you know what you could win??? A Spellbinders Grand Calibur!! Can you believe it!!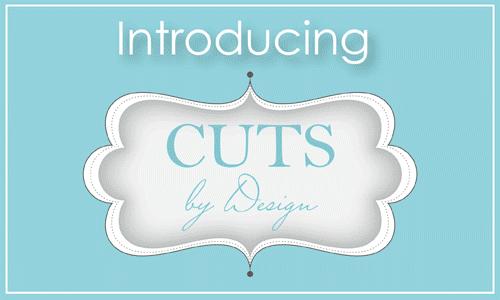 Next, just because you came back for a second visit today we are giving away one of each of the new sets - Tomorrow's Dream and Boy's Party - to 2 people..so one will receive Tomorrow's Dream and the other Boy's Party! Simply add your name to the Inlinkz below (no blog address needed) and you could win!! We'd love for you to follow us here and on Facebook, or join our free community at Stamp Embellish Create, but you don't have to!! You have until Sunday 17th June, 2012, 12.00pm AEST to add your name! Winners will be announced that afternoon :) So play along and be sure to tell your friends, we'd love to have them visit!